---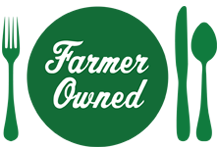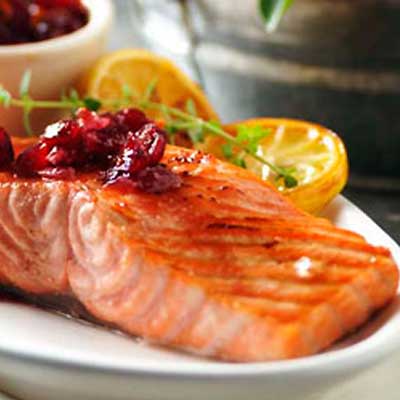 Prep Time
45 min

Cook Time
10-15 min

Ready In
60 min

Servings
4
Ingredients
SALSA
1 cup Ocean Spray® Cranberry Salsa
1/2 teaspoon orange peel
MARINADE
2 tablespoons soy sauce
2 tablespoons orange juice
1 teaspoon honey
SALMON
1 (1 1/4 pound) salmon filet, 3/4 to 1 1/4 inches thick
Directions
Combine all salsa ingredients in small saucepan.
Cook over medium heat until mixture boils, stirring occasionally. Reduce heat; simmer 2 to 3 minutes. Cool. Set aside.
Meanwhile, combine soy sauce, orange juice and honey in shallow glass or plastic dish; mix well. Add salmon, skin side up. Cover; refrigerate 30 minutes.
Heat grill. Carefully oil grate and both inside surfaces of grill basket.
Place salmon in grill basket, skin side down; brush top with marinade. Discard any remaining marinade. Fasten top of grill basket. Place basket on grill, skin side up; cover grill. Cook 5 minutes over medium heat.
Turn basket so skin side is down; cover grill. Cook 4 to 8 minutes or until flesh is opaque and flakes easily with fork.
Remove salmon from basket with wide spatula and place on serving platter.
Cut salmon into 4 pieces. Serve with salsa.