---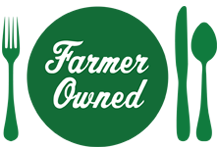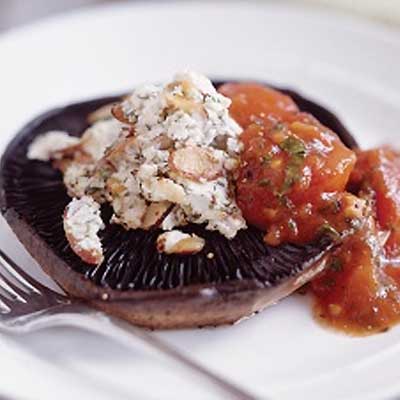 Prep Time


Cook Time
10 min

Ready In


Servings
6
Ingredients
1 (3 1/2-ounce) package herbed goat cheese
1/2 cup sliced Blue Diamond Almonds, roasted*
6 large Portobello mushrooms, stems removed
1 tablespoon olive oil
Salt and pepper to taste
1 cup favorite spaghetti sauce
8 grape tomatoes, halved
2 teaspoons minced fresh basil, plus more small leaves to garnish if desired
1 teaspoon minced fresh oregano
Directions
Preheat grill to medium.
Meanwhile, combine herbed goat cheese and almonds in a small bowl.
Brush mushrooms all over with olive oil, and season lightly with salt and pepper.
Combine spaghetti sauce, tomato halves, basil and oregano in a small saucepan, and bring to a simmer. Cook just until tomatoes are soft, and keep sauce warm until serving.
Place mushrooms on grill, caps up. Grill 5 minutes, then remove from grill and scoop a tablespoon of goat cheese and almond mixture into each cap.
Return to grill, caps down, and cover. Grill 4 to 6 minutes, until mushrooms are soft and cheese is melting.
Divide mushrooms among plates, top with sauce, garnish with additional basil leaves if desired, and serve.
ROASTED ALMONDS
Spread in an ungreased baking pan. Place in 350ºF oven and bake 10 minutes or until golden brown and fragrant; stir once or twice to assure even browning. Note that almonds will continue to roast slightly after removing from oven.