---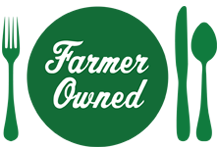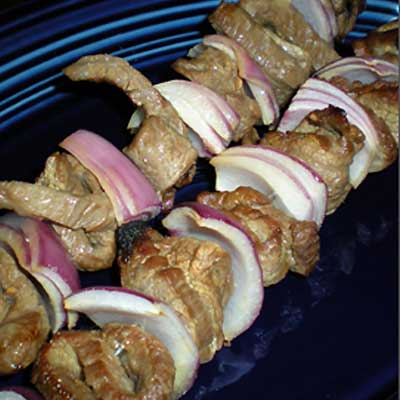 Prep Time
15 min

Cook Time
10 min

Ready In
1 hr 25 min

Servings
4
Ingredients
3/4 cup (6 oz) Tree Top Frozen Concentrate Apple Juice, thawed
1/2 cup soy sauce
3 tablespoons cider vinegar
1 teaspoon fresh ginger, grated (or 1/2 tsp. dry ginger)
3 tablespoons sherry
2 cloves garlic, crushed
1 lb. flank steak, thinly sliced
1 medium onion, cut into 1-inch chunks
1 green pepper, cut into 1-inch chunks
Eight 6-inch skewers
Directions
Combine first 6 ingredients in a small bowl and mix well, set aside.
Place steak in a shallow glass dish and pour marinade over meat. Cover and refrigerate for at least 1 hour.
Remove meat from marinade and place alternately with onion and green pepper on skewers.
Arrange skewers on broiling pan and broil for 10 minutes turning frequently.