---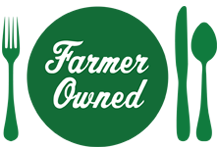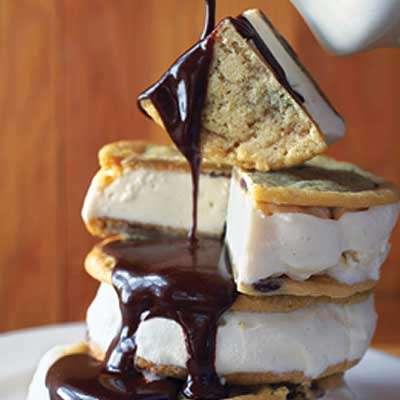 Prep Time
20 min

Cook Time
20 min

Ready In
3 hrs 10 min

Servings
12
Ingredients
1 cup (2 sticks) unsalted Darigold butter, softened
1 cup sugar
3/4 cup packed brown sugar
2 eggs
1-1/4 teaspoons vanilla extract
3 cups all-purpose flour
1 teaspoon baking soda
1 teaspoon salt
1 cup semisweet chocolate chips
About 2 quarts good-quality vanilla bean ice cream, softened slightly
Hot Fudge Sauce
Directions
Preheat oven to 325°F.
Using an electric mixer, beat butter, sugar and brown sugar in a large bowl until light and creamy.
Add eggs and vanilla; mix well, scraping the sides and bottom of the bowl.
Place flour, baking soda and salt in small mixing bowl and mix with wire whisk; stir into butter mixture, scraping sides of bowl as needed. Stir in chocolate chips until well mixed.
Prepare 3 large baking sheets by lightly greasing with butter, or spray with non-stick vegetable spray.
Scoop the cookie dough into 24 mounds (about 3 tablespoons each), arranging them about 3 inches apart.
Bake until cookies are flat and very light golden brown, about 20 minutes.
Cool; place cookies in the freezer until they are very cold.
Arrange 12 cookies flat-side up on a large baking sheet.
Scoop 1/2 to 3/4 cup of vanilla bean ice cream on each cookie and press a second cookie, flat-side down, on top. Smooth the edges so the ice cream is even with the edges of the cookies.
Freeze until ice cream is set (at least 2 hours).
When the ice cream has set, cut each sandwich in 4 wedges and serve with Hot Fudge Sauce.