---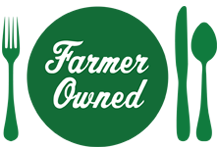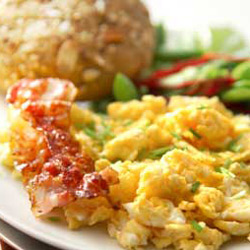 Prep Time
10 min

Cook Time


Ready In
10 min

Servings
8
Ingredients
1 dozen eggs, slightly beaten
1/3 cup Darigold Milk
3 tablespoons fresh chopped chives
2 tablespoons Darigold Butter
2-oz. (1/2 cup) Monterey Jack Cheese, shredded
Directions
In large bowl, combine eggs, milk and 2 tablespoons of the chives; mix well.
Melt butter over medium heat in 10-inch skillet.
Add egg mixture. Cook and stir just until eggs begin to set. Reserve 1 tablespoon cheese; add remaining cheese to egg mixture. Cook 1 to 2 minutes until eggs are set, stirring constantly. Spoon into serving bowl; top with remaining chives and cheese.
More Darigold Recipes