---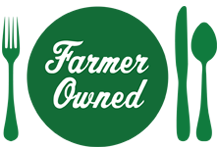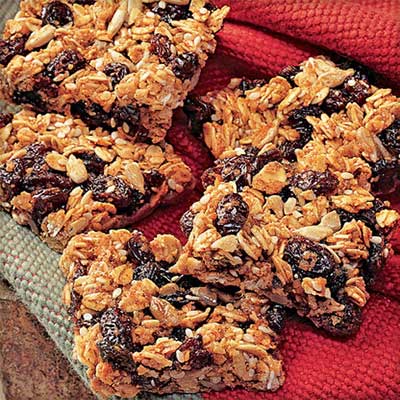 Prep Time


Cook Time
25 min

Ready In


Servings
48
Ingredients
4 egg whites (or 2 whole eggs)
1/4 cup sugar
4 teaspoons vegetable oil
1 teaspoon ground cinnamon
3/4 teaspoon vanilla extract
1-2/3 cups plain no added fat or low fat granola*
1 cup Sun-Maid Natural Raisins
3 tablespoons toasted wheat germ
3 tablespoons raw sunflower kernels
4 tablespoons sesame seeds
Directions
In a large bowl, beat egg whites and sugar with whisk until smooth.
Beat in oil, cinnamon and extract.
Stir in remaining ingredients; blend well.
Generously coat 13 x 9-inch baking pan with nonstick cooking spray.
Turn raisin mixture into pan; pat to even layer.
Bake at 300 F for 20 to 25 minutes or until golden brown. Cool 5 minutes in pan. Loosen edges with spatula and invert onto wire rack to cool completely.
Cut into 4 dozen bite-sized pieces.
Store in an airtight container or pack in small plastic bags for on-the-go snacking.
* If granola is in large clusters, place in plastic bag and crush with rolling pin before measuring.
SNACK MIX
Combine Raisin Snacks with one or more of the following: Sun-Maid Dried Apricots or Dried Apples, roasted almonds, peanuts or cashews, banana chips.
More Sun-Maid Recipes