---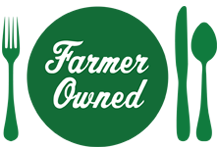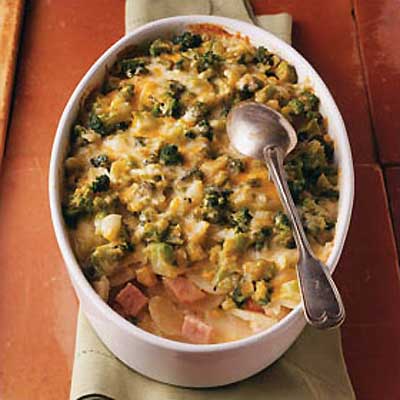 Prep Time
20 min

Cook Time


Ready In
1 hr 30 min

Servings
6
Ingredients
1 cup whipping cream
1/2 cup chicken broth
1/4 cup finely chopped onion
2 tablespoons all-purpose flour
1/4 teaspoon salt
1/4 teaspoon pepper
2 pounds (6 cups) baking potatoes, peeled, thinly sliced
1 cup cubed 1/2-inch deli ham
4 ounces (1 cup) shredded Land O'Lakes Monterey Jack Cheese
4 ounces (1 cup) shredded Land O'Lakes Cheddar Cheese
1 (9-ounce) package frozen chopped broccoli, thawed, drained
Directions
Heat oven to 375°F.
Combine whipping cream, chicken broth, onion, flour, salt and pepper in 2-quart saucepan. Cook over low heat, stirring constantly, until bubbles appear around edges and mixture is thickened (4 to 5 minutes).
Layer half of potatoes in greased 2-quart casserole dish or 13x9-inch baking dish. Sprinkle with ham, 1/2 cup Monterey Jack cheese and 1/2 cup Cheddar cheese. Cover with remaining potatoes.
Pour hot cream mixture over potatoes; cover. Bake for 50 to 60 minutes or until potatoes are almost tender when pierced with fork. Uncover; top with broccoli and remaining cheeses. Continue baking for 15 minutes or until potatoes are tender and cheese is melted.
More Land O' Lakes Recipes