---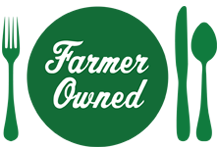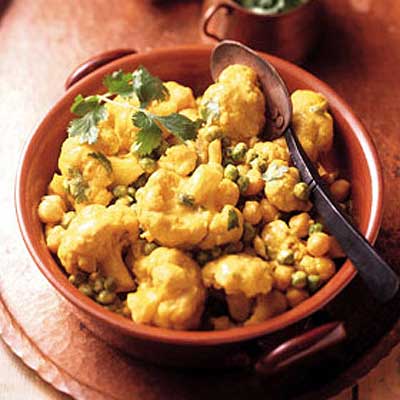 Indian-Spiced Vegetables with Sour Cream
Presented by:

Prep Time
15 min

Cook Time


Ready In
4 hrs 15 min

Servings
4
Ingredients
1/4 cup Land O Lakes® Butter
1 tablespoon ground cumin
1 tablespoon ground coriander
1 tablespoon finely chopped fresh gingerroot
1 teaspoon finely chopped fresh garlic
1 teaspoon ground turmeric
1/2 teaspoon salt
1/2 cup chicken broth
1 medium (6 cups) cauliflower, cut into 2-inch pieces*
1 (15-ounce) can garbanzo beans, drained
1 to 2 teaspoons finely chopped jalapeño chile pepper
1 cup frozen peas, thawed
1/2 cup Land O Lakes® Sour Cream
2 tablespoons chopped fresh cilantro
Hot cooked rice, if desired
Chutney, if desired
Directions
Melt butter in 12-inch skillet until sizzling; add cumin, coriander, gingerroot, garlic, turmeric and salt.
Cook over medium-high heat, stirring constantly, until spices begin to brown (1 to 2 minutes). Add chicken broth, cauliflower, garbanzo beans and jalapeño pepper; stir to coat.
Place mixture in slow cooker. Cover; cook on Low heat setting for 4 to 5 hours or until cauliflower is very tender. Fifteen minutes before serving time, increase heat to High. Stir in peas and sour cream. Continue cooking until peas are heated through.
To serve, ladle into individual serving bowls. Sprinkle with cilantro. Serve with rice and chutney, if desired.
*Substitute 1 (16-ounce) bag frozen cauliflower.
---
Reviews
More Land O' Lakes Recipes