---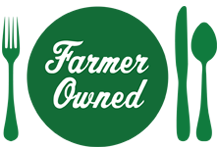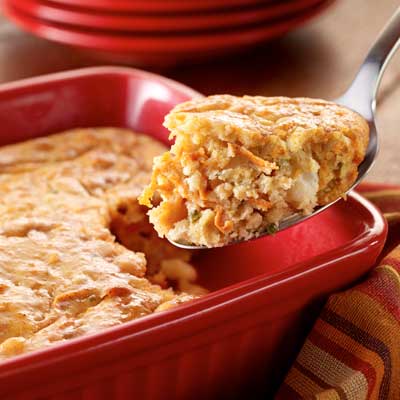 Prep Time
15 min

Cook Time


Ready In
60 min

Servings
12
Ingredients
1 (16-ounce) container sour cream
1/4 cup firmly packed brown sugar
4 Land O Lakes® All-Natural Eggs
1/2 cup Land O Lakes® Cinnamon Sugar Butter Spread, melted
1 3/4 cups all-purpose flour
1/3 cup yellow cornmeal
1 tablespoon baking powder
1 teaspoon salt
2 cups shredded sweet potatoes
1 (16-ounce) can hominy, drained
1/4 cup finely chopped chives
Land O Lakes® Cinnamon Sugar Butter Spread
Directions
Heat oven to 350°F. Grease 3-quart glass casserole dish; set aside.
Combine sour cream, brown sugar and eggs in large bowl; beat on medium speed until combined.
Stir in 1/2 cup melted Cinnamon Sugar Butter Spread.
Combine flour, cornmeal, baking powder and salt in medium bowl.
Add flour mixture to egg mixture; beat on low speed until just blended.
Gently stir in sweet potatoes, hominy and chives.
Pour batter into prepared pan. Bake 45-55 minutes or until toothpick inserted in center comes out mostly clean, but pudding is still soft.
Serve warm with additional Cinnamon Sugar Butter Spread on top.
More Land O' Lakes Recipes