---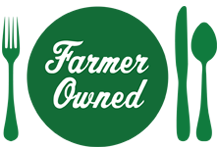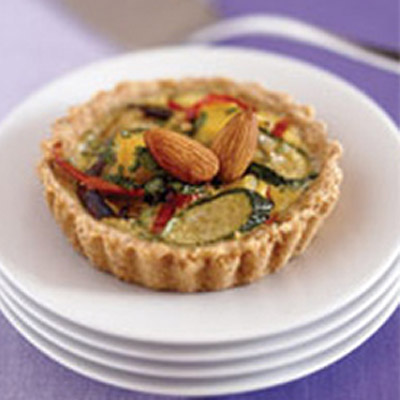 Prep Time
15 min

Cook Time
1 hr 10 min

Ready In
2 hr 10 min

Servings
8
Ingredients
5 ounces ground almonds (about 1 2/3 cups)
3/4 cup olive oil
1 1/2 cups all-purpose flour
1 egg, lightly beaten
3/4 teaspoon each salt and pepper
SUMMER VEGETABLE FILLING
2 red bell peppers, seeded and cut into strips
2 medium zucchini, sliced
1 baby eggplant, sliced
1 small yellow summer squash, sliced
Cooking spray
3 eggs
1/2 cup evaporated skimmed milk
2 teaspoons minced fresh basil
1 teaspoon minced fresh marjoram
1/2 teaspoon each salt and pepper
Directions
Preheat oven to 350°F.
Grease a 9-inch tart shell with a removable bottom. Combine almonds, olive oil, flour, egg, salt and pepper in a large bowl, stirring well. Press into prepared tart shell and refrigerate for 30 minutes.
Bake tart crust for 20 to 25 minutes, or until fragrant and golden brown. Cool. Increase heat to 375°F.
Fill with Summer Vegetable Filling and bake 25 to 35 minutes, until set.
SUMMER VEGETABLE FILLING
Preheat broiler.
Spray vegetables lightly with cooking spray, place on foil-lined baking sheets, and broil 5 minutes. Turn vegetables and broil 4 more minutes; check, remove vegetables that are soft and slightly charred, and continue roasting remaining vegetables until done. Let cool.
Whisk together eggs, milk, basil, marjoram, salt and pepper in a medium bowl. Add cooled vegetables.
More Blue Diamond Recipes