---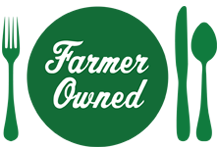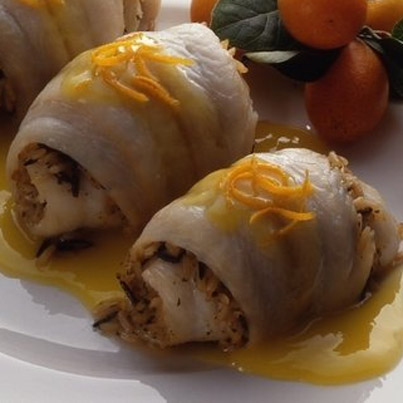 Prep Time


Cook Time
20 min

Ready In


Servings
4
Ingredients
2 cups cooked Riceland Seasoned Long Grain & Wild Rice
1 lb. sole, flounder or walleye fillets
1 Tbsp. margarine or butter, melted
SAUCE
3/4 cup orange juice
2 Tbsp. sugar
2 tsp. cornstarch
1/4 tsp. salt
Dash pepper
Directions
Heat oven to 375F.
Spray 8-inch square pan with nonstick cooking spray.
Spoon rice over each fillet; carefully roll to enclose filling. Secure each roll with toothpick. Place seam side down in prepared pan; brush with margarine. Cover with foil.
Bake at 375F for 20 minutes or until fish flakes easily with fork.
In small saucepan, combine all sauce ingredients; blend well. Cook over medium heat until mixture thickens and boils, stirring constantly. Pour over fish.
More Riceland Recipes