---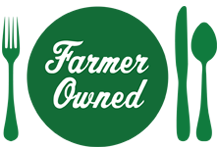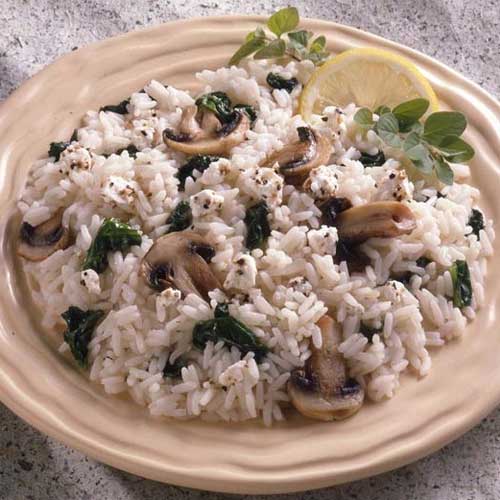 Prep Time


Cook Time
30 min

Ready In


Servings
6
Ingredients
1 Tbsp. butter or margarine
1 cup chopped onion
2 tsp. minced fresh garlic
1 can (14.5 oz.) chicken broth
1/4 cup water
1 cup uncooked Riceland Extra Long Grain Rice
1 can (4 oz.) sliced mushrooms, drained
1/2 tsp. dried oregano leaves
1/4 tsp. black pepper
1 pkg. (10 oz.) frozen chopped spinach, thawed and squeezed dry
1 Tbsp. lemon juice
3/4 cup (4 oz.) crumbled feta cheese
Directions
In medium saucepan, melt butter. Add onion and garlic. Cook and stir over medium heat 2-3 minutes or until onion is just tender.
Stir in broth, water, rice, mushrooms, oregano and pepper. Bring to a rolling boil and reduce heat to simmer (low boil). Cover with tight-fitting lid and simmer 15 minutes.
Remove from heat and let stand covered 5 minutes. Stir in spinach and lemon juice; heat through. Stir in feta cheese.