---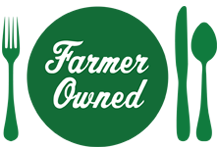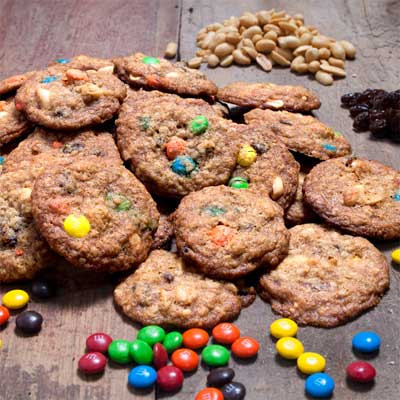 Prep Time


Cook Time
10 min

Ready In


Servings

Ingredients
1/2 cup Sue Bee® Honey
1 cup shortening
1 cup packed brown sugar
2 eggs
1 1/3 cups all-purpose flour
1/2 cup wheat germ
1 teaspoon baking soda
1/2 teaspoon salt
1 1/2 cups rolled oats
1 cup raisins
1 cup peanuts
1 cup M&Ms
Directions
Preheat the oven to 375 F.
Cream the honey, shortening, brown sugar and eggs together.
Combine the flour, wheat germ, baking soda and salt.
Gradually add to the creamed mixture then beat until blended.
Stir in the oats, raisins, peanuts and M&Ms.
Mix well.
Refrigerate for 30 minutes.
Drop dough by heaping tablespoons about 2 inches apart onto a greased cookie sheet.
Bake for 10 minutes or until golden.
Cool for 5 minutes on the cookie sheet, then transfer cookies to a rack and cool completely.
More Sue Bee Honey Recipes