---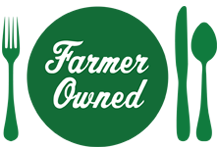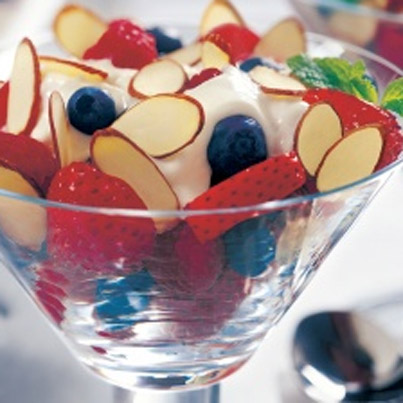 Prep Time
15 min

Cook Time


Ready In
8 hrs 15 min

Servings
12
Ingredients
1 cup no-salt-added 1 percent cottage cheese
1/2 cup nonfat or light sour cream
1/4 cup honey
1/2 teaspoon almond extract
1 pint fresh strawberries (about 2 cups)
1/2 pint fresh raspberries (about 1 cup)
1/2 pint fresh blueberries (about 1 cup)
1/2 cup slivered almonds, dry-roasted
Directions
In a food processor or blender, process cottage cheese for 1 minute. Scrape sides of container and process for 1 minute, or until smooth. Transfer to an airtight container; refrigerate for about 8 hours, or until firm.
Put cottage cheese in a medium bowl; gently fold in sour cream. Fold in honey and almond extract (at this point, mixture can be refrigerated for up to two days in an airtight container).
At serving time, slice strawberries; in a medium bowl, gently combine with other berries. Spoon about 1/3 cup berries into each of 12 individual bowls or goblets. Top each serving with about 2 tablespoons cream mixture, then sprinkle each with almonds.