---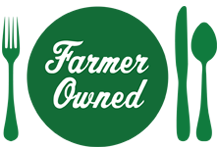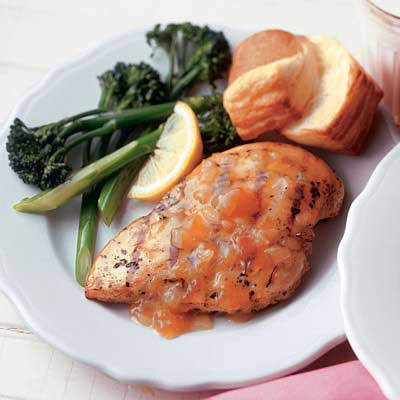 Prep Time
10 min

Cook Time
20 min

Ready In
30 min

Servings
4
Ingredients
GLAZE
1 tablespoon Land O Lakes® Butter
1/4 cup chopped onion
1/3 cup apricot spreadable fruit
2 tablespoons honey
CHICKEN
1/2 teaspoon dried oregano leaves
1/4 teaspoon salt
1/4 teaspoon pepper
4 (4-ounce) boneless skinless chicken breast halves
Directions
Heat gas grill on medium or charcoal grill until coals are ash white.
Meanwhile, melt butter in 1-quart saucepan until sizzling; add onion. Cook over medium heat 1 minute or until onion is soften. Stir in all remaining glaze ingredients. Set aside.
Combine oregano, salt and pepper in small bowl. Rub on both sides of chicken breasts. Place chicken onto grill. Grill, turning once, 15-20 minutes or until internal temperature reaches at least 165°F, is no longer pink and juices run clear when pierced with a fork.
Brush chicken with glaze during last 5 minutes of grilling. Cook remaining glaze in 1-quart saucepan over medium heat until it comes to a boil, stirring constantly. Serve warm glaze over chicken.
More Land O' Lakes Recipes