---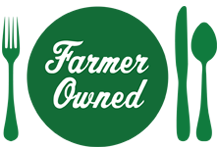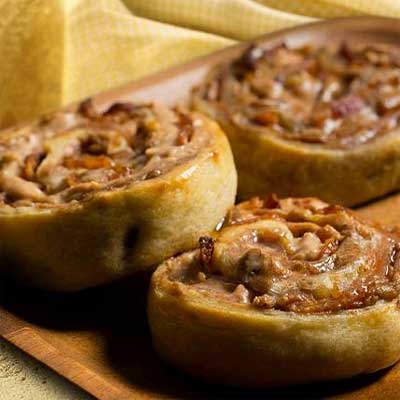 Prep Time
35 min

Cook Time
17 min

Ready In


Servings
6
Ingredients
1/2 cup MUSSELMAN'S® Apple Butter
2 ounces soft goat cheese
2 green onions, choppped
1/4 cup pecans, chopped
1/2 teaspoon salt
1 dash pepper
1 pound deli turkey, sliced
4 slices bacon, crisply cooked and crumbled
1 can refrigerated crescent dough sheet
Directions
Toast pecans in a skillet on medium heat until they just start to darken or about 5 minutes.
Combine the apple butter and the goat cheese until smooth.
Add in the onions and the pecans. Season with salt and pepper and mix well. Set aside.
Heat the oven to 350°F. Unroll the cresent dough and even out the sides to form a rectangle.
Take 2/3 of the goat cheese mixture and spread over the dough to the edges.
Lay the turkey slices in 2 layers accross the dough. Cut slices as needed to make sure all the dough is covered.
Sprinkle the crumbled bacon over the turkey.
Starting at one of the short sides, tightly roll the dough the whole way accross. Chill the dough log, seam side down, for 10 to 15 minutes.
Using a serrated knife, cut the log into 12 slices. Place slices on a greased cookie sheet. Bake for 12 to 17 minutes or until golden brown.
Serve warm with the remaining goat cheese spread on the side as a dip.