---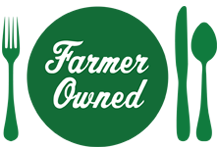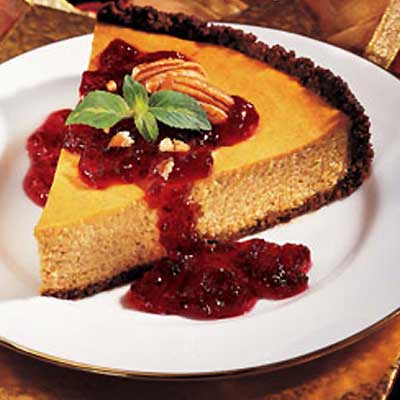 Prep Time
15 min

Cook Time
2 hrs

Ready In
8 hrs 15 min

Servings
12
Ingredients
2 cups gingersnap cookie crumbs
4 tablespoons butter or margarine, melted
3 8-ounce packages cream cheese, softened
1/3 cup brown sugar
1/3 cup powdered sugar
2 tablespoons flour
1 tablespoon pumpkin pie spice
2 eggs
1 14.5-ounce can pumpkin
1 14-ounce can Ocean Spray® Whole Berry Cranberry Sauce
Directions
Preheat oven to 350ºF.
Combine gingersnap crumbs and butter or margarine in a medium mixing bowl. Place mixture in a 10-inch springform pan. Press crumbs evenly over bottom and 2-inches up the sides of pan; set aside.
Using an electric mixer, beat cream cheese, sugars, flour and pumpkin pie spice in a large mixing bowl until smooth. Add eggs and pumpkin; mix well. Pour into crust.
Place pan on a cookie sheet and bake for 1 hour. Turn off oven and let cheesecake remain in oven 1 hour longer. Remove from oven; cool completely on a wire rack. Cover and refrigerate at least 6 hours.
Carefully remove sides of pan from cheesecake. Top with cranberry sauce.