---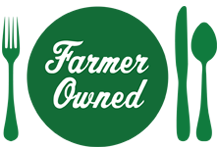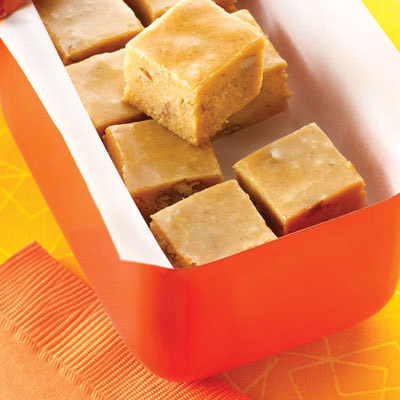 Prep Time
25 min

Cook Time


Ready In
1 hr 45 min

Servings
64
Ingredients
1 cup sugar
1 cup firmly packed brown sugar
1/2 cup Land O Lakes® Butter
1/2 cup Land O Lakes® Half & Half
1/2 cup mashed cooked pumpkin*
1 1/2 teaspoons pumpkin pie spice
2 cups miniature marshmallows
1 (12-ounce) package (2 cups) white baking chips
1 teaspoon vanilla
1/2 cup chopped pecans
Directions
Line 8- or 9-inch square pan with aluminum foil, extending over edges. Lightly butter foil; set aside.
Combine sugar, brown sugar, butter, half & half, pumpkin and pumpkin pie spice in heavy 3-quart saucepan. Cook 5-7 minutes over medium heat, stirring constantly, until mixture boils and sugar is dissolved.
Reduce heat to low. Cook 7-12 minutes, stirring occasionally, until mixture reaches 234°F (soft ball stage) on candy thermometer. Remove from heat.
Stir in marshmallows, baking chips and vanilla until mixture is smooth; stir in pecans. Pour into prepared pan. Cool completely.
Remove fudge from pan using foil; remove foil. Cut into 1-inch squares. Store refrigerated in container with tight-fitting lid up to 3 weeks.
*Substitute canned pumpkin.
More Land O' Lakes Recipes