---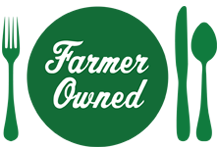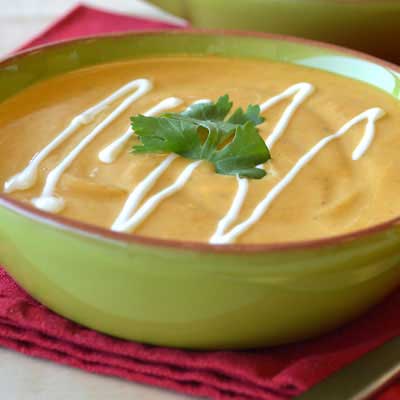 Prep Time
10 min

Cook Time


Ready In
25 min

Servings
8
Ingredients
2 tablespoons Land O Lakes® Butter*
1 medium (1/2 cup) onion, chopped
1 teaspoon finely chopped fresh garlic
1 teaspoon chili powder
1/2 teaspoon salt
1/2 teaspoon pepper
1/2 teaspoon ground cumin
2 1/2 cups chicken or vegetable broth
1 (15-ounce) can pumpkin
1/2 cup Land O Lakes® Heavy Whipping Cream
1/4 cup sour cream, if desired
Directions
Melt butter in a 3-quart saucepan until sizzling; add onion, garlic, chili powder, salt, pepper and cumin. Cook over medium-high heat 3-5 minutes or until onion is softened.
Add broth; continue cooking, stirring occasionally, until mixture comes to a boil. Reduce heat to low; cook, stirring occasionally, 10 minutes.
Stir in pumpkin with wire whisk until well mixed; cook 5 minutes. Stir in whipping cream; continue cooking 5 minutes. Remove from heat. Transfer mixture to food processor bowl fitted with metal blade. Cover; process until smooth. Return mixture to saucepan; cook over low heat until heated through.
Serve warm. Garnish each serving with 1 tablespoon sour cream, if desired.


*Substitute Land O Lakes® Butter with Olive Oil & Sea Salt.
More Land O' Lakes Recipes