---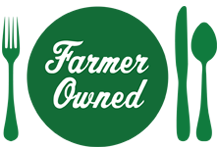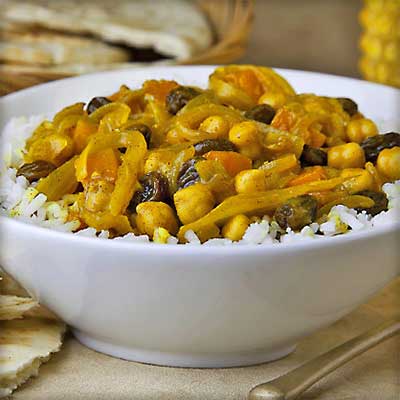 Prep Time
10 min

Cook Time
20 min

Ready In
30 min

Servings
4
Ingredients
1 tablespoon olive oil
1 medium onion, thinly sliced
2 cloves garlic, chopped
1 tablespoon minced fresh ginger
1 teaspoon curry powder
1/2 teaspoon ground cumin
1/2 teaspoon ground coriander
1-1/2 cups vegetable broth
2 cups peeled and cubed butternut squash (about 10 ounces)
1 can (15 oz.) garbanzo beans, rinsed and drained
1/2 cup Sun-Maid Natural Raisins or Golden Raisins
Cooked rice
Directions
Heat olive oil in a medium saucepan on medium heat.
Add onion and cook until softened and lightly browned, about 10 minutes.
Add garlic, ginger, curry, cumin and coriander. Cook and stir 1 minute until fragrant.
Add broth and squash. Cover and simmer on medium-low heat 8-10 minutes or until squash is tender.
Add in garbanzo beans and raisins; heat through.
Serve over rice.
More Sun-Maid Recipes