---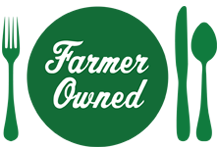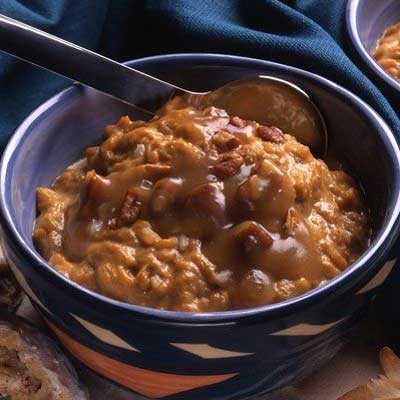 Prep Time


Cook Time
40 min

Ready In


Servings
10
Ingredients
1 can (16 oz.) pumpkin
1/2 cup raisins
1 cup firmly packed brown sugar
1/4 tsp. salt
1-1/2 tsp. cinnamon
1/2 tsp. ginger
1/8 tsp. cloves
1 egg, beaten
1 tsp. vanilla extract
1 can (12 oz.) evaporated milk
3 cups cooked Riceland Plump & Tender Medium Grain Rice
SAUCE
1 cup apple juice
1/4 cup firmly packed brown sugar
1 Tbsp. cornstarch
1/2 cup chopped pecans
1 Tbsp. margarine
Directions
Preheat oven at 350F.
In medium bowl, combine pumpkin, sugar, salt, spices, egg and vanilla; blend well.
Gradually stir in evaporated milk, blending well. Stir in cooked rice.
Pour mixture into buttered 2.5-quart baking dish.
Bake for 35-40 minutes.
SAUCE
Combine apple juice, sugar and cornstarch in small saucepan; stir until cornstarch is dissolved. Bring to a boil, stirring constantly. Reduce heat and simmer 1 minute. Stir in pecans and margarine.
Serve rice pudding warm with warm sauce.