---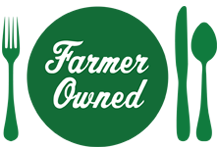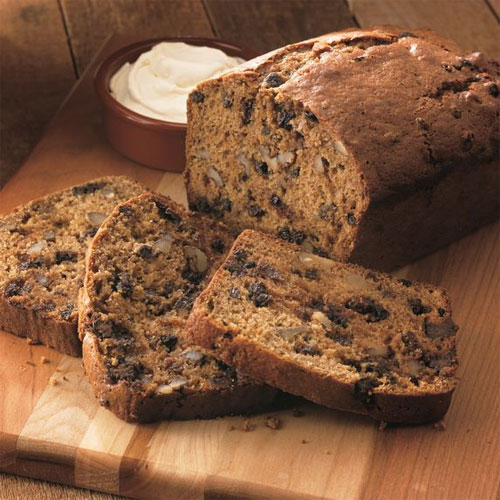 Prep Time
10 min

Cook Time
60 min

Ready In
1 hr 20 min

Servings
2 loaves
Ingredients
2 1/2 cups all-purpose flour
2 teaspoons baking powder
1 teaspoon baking soda
1 teaspoon cinnamon
1/2 teaspoon allspice
1/2 teaspoon salt
1 1/2 cups granulated sugar
1 can (15oz) pumpkin puree (not pie filling)
1/2 cup vegetable oil
3 eggs
1 cup Sun-Maid Zante Currants
1/2 cup chocolate chips
1/2 cup chopped walnuts or pecans, optional
Directions
Preheat oven to 350°F. Butter or coat with cooking spray two 8.5x4.5-inch loaf pans.
Stir together first 6 ingredients, flour though salt, in a medium bowl.
Whisk sugar, pumpkin, oil and eggs in a large mixing bowl. Stir in dry mixture until well blended.
Add currants, chocolate chips and nuts; stir to combine.
Divide batter evenly between prepared pans. Bake until a pick inserted in center comes out clean, 50-60 minutes. Lightly cover with foil or parchment paper the last 10-15 minutes to prevent over-browning, if needed.
Cool in pans for 10 minutes on a wire rack; remove from pans. Let cool completely on rack.
More Sun-Maid Recipes