---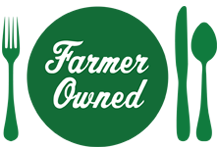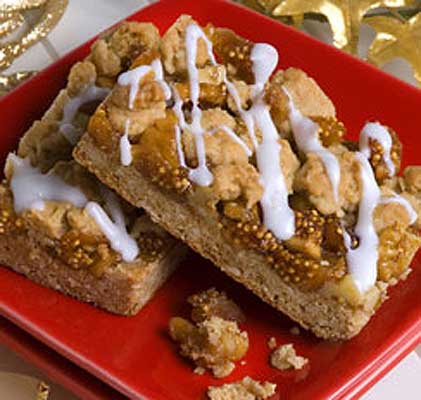 Prep Time
20 min

Cook Time
30 min

Ready In


Servings
36
Ingredients
16-ounces Sun-Maid Calimyrna or Mission Figs, stems trimmed, figs coarsely chopped
1/2 cup chopped walnuts
1/3 cup sugar
1/4 cup rum or orange juice
2 tablespoons hot water
1/2 cup butter, softened
1 cup packed brown sugar
1 large egg
1-1/2 cups all-purpose flour
1/2 teaspoon baking soda
1-1/4 cups old-fashioned oats
RUM GLAZE
1/2 cup powdered sugar
3 to 4 teaspoons rum or orange juice
Directions
Preheat oven to 350º F.
Coat a 13 x 9-inch baking pan with cooking spray.
Combine figs, walnuts, sugar, rum (or orange juice) and hot water; set aside.
Beat together butter and sugar in a large bowl.
Add egg and mix until creamy.
Stir in flour and baking soda; blend in oats to make a soft dough.
Reserve 1 cup dough.
With floured fingertips, Press thin layer of remaining dough in bottom of prepared pan.
Spread fig mixture evenly and pat firmly over dough.
Crumble reserved dough by teaspoonfuls over top, allowing figs to show through.
Bake 30 minutes or until golden brown.
Cool completely in pan.
Stir together powdered sugar and rum or orange juice.
Drizzle over top; let stand until glaze is set.
Cut into bars.
More Sun-Maid Recipes