---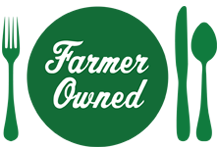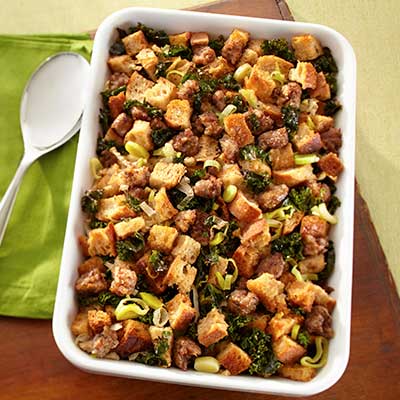 Prep Time
20 min

Cook Time


Ready In
1 hr 20 min

Servings
8
Ingredients
1 (16-ounce) loaf sourdough bread, cut into 3/4-inch cubes
1 Half Stick (1/4 cup) Land O Lakes® Butter, melted
1 pound mild Italian sausage
2 leeks, thinly sliced
1 bunch (about 8 cups) kale, ribs and stems removed, coarsely chopped
2 teaspoons finely chopped fresh garlic
Salt, if desired
Pepper, if desired
1 (14.5-ounce) can chicken broth
Directions
Heat oven to 350°F.
Toss bread cubes with butter in bowl. Spread onto 15x10x1-inch baking pan. Bake 15 minutes or until bread is golden brown. Set aside.
Crumble Italian sausage into 12-inch skillet; cook over medium-high heat 3-5 minutes or until browned and cooked through. Remove from skillet, leaving drippings.
Add leeks, kale and garlic to pan drippings; season with salt and pepper, if desired. Cook 5-7 minutes or until kale is wilted. Stir in cooked sausage.
Toss sausage mixture with toasted bread cubes in bowl. Pour chicken broth over bread mixture; stir to coat.
Spread stuffing into buttered 3-quart baking dish, pressing down slightly.
Cover; bake 40 minutes. Uncover; bake 10-15 minutes or until bread cubes are browned and stuffing is heated through.
More Land O' Lakes Recipes