---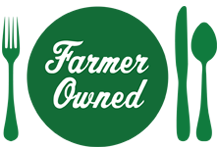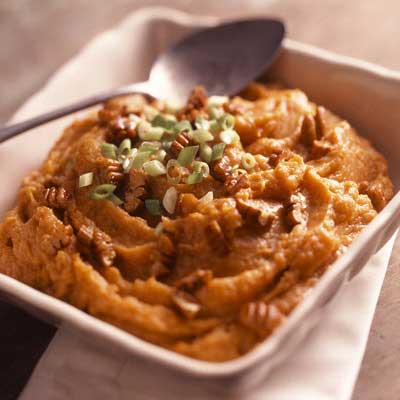 Prep Time
50 min

Cook Time


Ready In
1 hr 5 min

Servings
10
Ingredients
POTATOES
6 medium (about 3 1/2 pounds) orange sweet potatoes or yams, cut into 2-inch chunks
3 tablespoons Land O Lakes® Butter
1 1/2 tablespoons firmly packed brown sugar
1 1/2 teaspoons ground cinnamon
3/4 teaspoon salt
1/4 teaspoon pepper
PECANS
1 tablespoon Land O Lakes® Butter
1/3 cup chopped pecans
2 tablespoon sugar
1/4 cup sliced green onions
Directions
Combine sweet potatoes and enough water to cover in 4-quart saucepan. Cook over high heat 5-6 minutes or until water comes to a boil. Reduce heat to medium-high. Cook 30-35 minutes or until potatoes are tender. Drain. Cool slightly. Peel potatoes.
Heat oven to 375°F.
Place sweet potatoes and all remaining potato ingredients into bowl. Beat at medium speed, scraping bowl often, until smooth.
Spoon potato mixture into lightly greased 2-quart casserole. Cover; bake 20-25 minutes or until heated through.
Melt 1 tablespoon butter in small nonstick skillet until sizzling; add pecans and sugar. Cook over medium-low heat, stirring constantly, 2-3 minutes or until pecans are golden. Remove from heat.
Sprinkle potatoes with pecans and green onion, just before serving.
More Land O' Lakes Recipes