---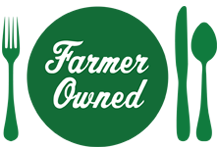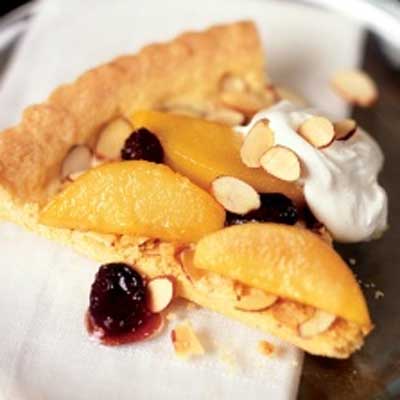 Prep Time
30 min

Cook Time
35-45 min

Ready In
1 hr 30 min

Servings
12
Ingredients
3/4 cup (1 1/2 sticks) unsalted butter
1/2 cup powdered sugar
1/2 teaspoon vanilla extract
1/4 teaspoon salt
1 cup unbleached all-purpose flour
1/2 cup polenta or finely ground cornmeal
1/2 cup sliced almonds, plus more for garnish
1 1/2 cups crème fraiche or sour cream
CARAMELIZED FRUIT
4 firm red pears
1 teaspoon fresh lemon juice
1/2 cup sugar
1 cup canned sweet cherries, well drained
Directions
Preheat oven to 325°F.
Grease and flour an 11-inch tart pan with a removable bottom.
Cream together butter, powdered sugar, vanilla and salt with an electric mixer until light and fluffy. Add flour and polenta, and mix just until blended. Scrape dough into prepared pan.
Use floured fingers to press dough evenly into pan. Sprinkle center with almonds, and press almonds into dough.
Bake 35 to 45 minutes, until golden brown. Remove from oven. Let cool, and remove tart shell from pan.
Cut into wedges and top each piece with caramelized fruit, a dollop of crème fraiche or sour cream and a sprinkle of almonds.
CARAMELIZED FRUIT
Peel pears, and cut each one into 12 wedges, discarding cores. Toss pears in lemon juice.
Place sugar in a large skillet, and turn heat to high. Let sugar caramelize, supervising closely and swirling pan occasionally for even color.
When the caramel is deep golden brown, add pears and cherries, and stir gently, coating with caramel. Cool slightly.
More Blue Diamond Recipes