---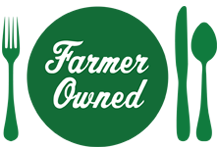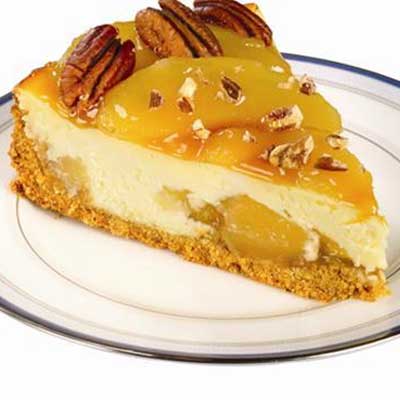 Prep Time


Cook Time
35 min

Ready In


Servings
6 to 8
Ingredients
1 21-ounce can MUSSELMAN'S® Apple Pie Filling
1 9-inch graham cracker crust
2 8-ounce packages cream cheese, softened
1/2 cup sugar
1/4 teaspoon vanilla extract
2 eggs
1/4 cup caramel topping
12 pecan halves
2 Tablespoons pecans, chopped
Directions
Preheat oven to 350°F.
Measure and set-aside 3/4 cup of the MUSSELMAN'S® Apple Pie Filling. Take the remaining pie filling and spoon into the crust.
Combine cream cheese, sugar and vanilla and beat until smooth; add eggs and mix well. Pour mixture on top of the apple pie filling in the crust.
Bake at 350°F for 35 minutes, or until center of the cheesecake is set.
Remove cheesecake from oven and allow it to cool to room temperature.
MIx together the remaining pie filling that was set-aside with the caramel topping in a small saucepan and stir over low heat until spreadable (about one minute). When spreadable, spoon the apple pie filling-caramel mixture over the top of the cheesecake and spread evenly.
Place pecan halves around edge of cheesecake and sprinkle chopped pecans over top to decorate.
Refrigerate until ready to serve.