---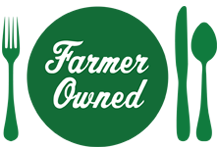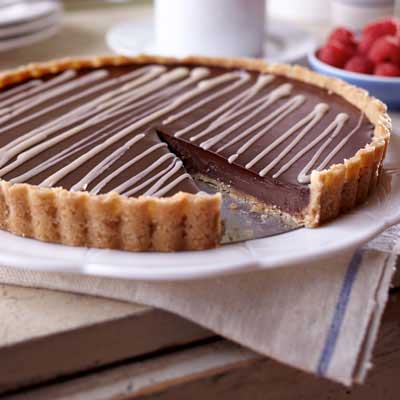 Prep Time
30 min

Cook Time


Ready In
4 hrs 10 min

Servings
16
Ingredients
CRUST
1 1/3 cups shortbread cookie crumbs
1/4 cup sugar
1 Half Stick (1/4 cup) Land O Lakes® Butter, melted
FILLING
1 1/3 cups Land O Lakes® Heavy Whipping Cream
1 (10-ounce) package (1 1/2 cups) dark chocolate chips
1 teaspoon vanilla
DRIZZLE
2 tablespoons Land O Lakes® Heavy Whipping Cream
2 (1-ounce) squares white baking chocolate, chopped
GARNISH
Fresh raspberries, if desired
Directions
Heat oven to 325°F.
Combine all crust ingredients in bowl. Press onto bottom and up sides of 9-inch tart pan with removable bottom. Bake 12-15 minutes or until light golden brown. Cool 30 minutes.
Heat 1 1/3 cups whipping cream in 2-quart heavy saucepan over medium heat, stirring constantly, 5-6 minutes or until mixture just comes to a boil. Remove from heat. Add dark chocolate chips and vanilla; beat with whisk until smooth. Cool 10 minutes. Pour into cooled crust. Refrigerate at least 3 hours or until set.
Microwave 2 tablespoons whipping cream in bowl just until it comes to a boil. Add chopped white chocolate; stir until smooth. Cool 30 minutes.
Place tart onto serving plate; drizzle with white chocolate drizzle. Garnish with fresh raspberries, if desired.
More Land O' Lakes Recipes