---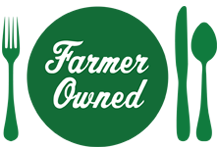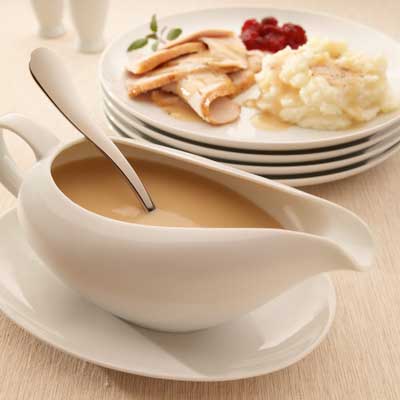 Prep Time
5 min

Cook Time


Ready In
15 min

Servings
12
Ingredients
3/4 cup water
Chicken broth or water
1/2 cup all-purpose flour
Salt
Cracked pepper
Directions
Deglaze pan by stirring 1/4 cup water into pan with drippings.
Cook over medium-high heat, 2-3 minutes stirring and scraping pan.
Strain pan juices into 4-cup measure; remove excess fat, reserving 3 tablespoons fat. Add enough chicken broth or water to equal 3 cups liquid; set aside.
Combine 3 cups pan juice mixture and 3 tablespoons reserved fat in 3-quart saucepan; cook over medium heat 3-5 minutes or until mixture comes to a full boil.
Meanwhile, combine remaining 1/2 cup water and flour in jar with tight-fitting lid; shake well to mix. Slowly stir into hot pan juice mixture. Continue cooking, stirring constantly, until mixture comes to a full boil; boil 1 minute.
Season to taste with salt and cracked pepper.
More Land O' Lakes Recipes