---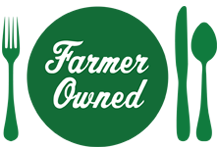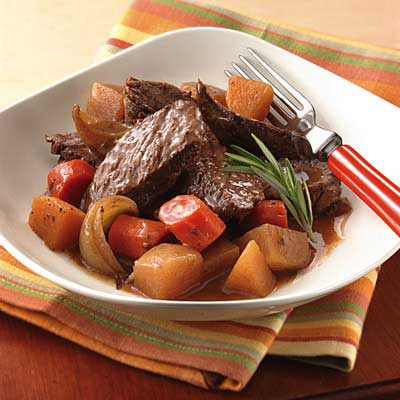 Prep Time
30 min

Cook Time


Ready In
8 hrs 30 min

Servings
8
Ingredients
BEEF
1 tablespoon Land O Lakes® Butter
1 (3-pound) beef chuck roast, cut into 6 pieces
VEGETABLES
2 medium (1 cup) carrots, peeled, cut into 1-inch chunks
1 medium (1 cup) turnip, peeled, cut into 1-inch chunks
1 medium onion, cut into 8 wedges
1 small (1 cup) rutabaga, cut into 1-inch chunks
SEASONING
1 (10 1/2-ounce) can condensed beef broth
1 tablespoon chopped fresh parsley
2 teaspoons firmly packed brown sugar
1/2 teaspoon dried rosemary, crushed
1/4 teaspoon salt
1/4 teaspoon pepper
GRAVY
3 tablespoons all-purpose flour
3 tablespoons water
2 cups beef juices
Directions
Melt butter in 12-inch skillet until sizzling; add beef pieces. Cook over medium-high heat, turning once, 7-9 minutes or until browned.
Spray 5 to 6-quart slow cooker with no-stick cooking spray. Place all vegetable ingredients in slow cooker; top with browned beef pieces.
Stir together all seasoning ingredients in medium bowl; pour over beef.
Cover; cook on Low heat setting 8 hours, High heat setting 6 hours or until meat and vegetables are tender. Remove meat and vegetables to serving platter; keep warm. Reserve beef juices in slow cooker.
GRAVY
Combine flour and water in 1 1/2-quart saucepan with wire whisk; stir in 2 cups reserved beef juices. Cook over medium heat, stirring constantly, 4-5 minutes or until mixture comes to a full boil. Boil 1 minute.
Serve gravy with meat and vegetables.
More Land O' Lakes Recipes