---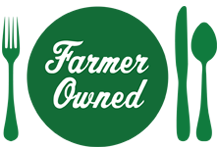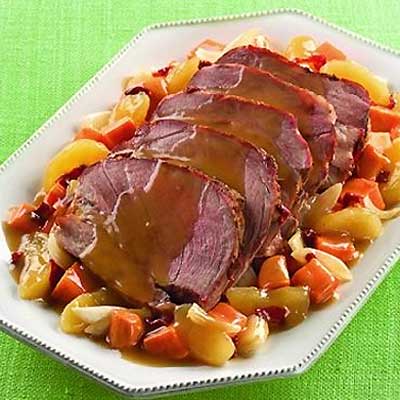 Prep Time


Cook Time
6-8 hrs

Ready In


Servings
8
Ingredients
2 cans chipotle chile peppers in adobo sauce, chopped*
1/2 teaspoon salt
1/2 teaspoon ground black pepper
1/2 teaspoon smoked paprika
1 2 1/2 to 3 pound boneless pork shoulder roast
3 medium sweet potatoes, peeled and cut into 1-inch cubes
1 large onion, chopped
1 21-ounce can MUSSELMAN'S® Apple Pie Filling
3 Tablespoons all-purpose flour
Directions
Lightly coat a 5 to 6-quart slow cooker with nonstick cooking spray.
In a small bowl, combine chipotles, salt, pepper, and paprika. Rub mixture over the pork. Place pork in the slow cooker. Top with sweet potatoes, onion and pie filling.
Cover; cook on low-heat setting for 6 to 8 hours or on high-heat setting for 3 to 4 hours.
Remove pork and apple mixture from slow cooker. Cover with foil and let stand 10 minutes.
Transfer cooking liquid to a medium saucepan. Stir together 1/4 cup water and 3 Tablespoons flour. Add to saucepan. Cook over medium-high heat until mixture is thickened and bubbly; cook and stir 1 minute more.
Slice pork and serve with apple mixture and thickened sauce.

*Because hot chile peppers, such as chipotles, contain volatile oils that can burn your skin and eyes, avoid direct contact with chiles as much as possible. When working with chile peppers, wear plastic or rubber gloves. If your bare hands do touch the chile peppers, wash your hands well with soap and water.
More Musselman's Recipes