---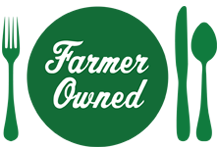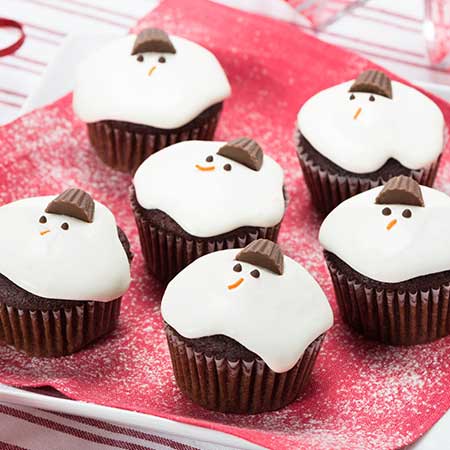 Prep Time
30 min

Cook Time
60 min

Ready In
1 hr 30 min

Servings
12
Ingredients
1 1/3 cups all-purpose flour
3/4 cup granulated sugar
2 tbsp unsweetened cocoa powder
3/4 tsp baking soda
1/2 tsp salt
3/4 cup vegetable oil
1/2 cup buttermilk
1/4 cup Welch's Sparkling Red Grape Juice
1 egg
2 tbsp red food coloring
1 tsp white vinegar
1 tsp vanilla extract
4 oz (125 g) brick-style, plain cream cheese, softened
1/4 cup butter, softened
1/4 cup icing sugar
1 cup mashmallow fluff
1/2 mini peanut butter cups
Melted chocolate
Sprinkles
Directions
Preheat the oven to 350°F.
Stir the flour with the sugar, cocoa powder, baking powder and salt.
In a separate bowl, whisk the oil with the buttermilk, juice, egg, red food coloring, vinegar and vanilla. Stir the wet mixture into the dry mixture just until combined.
Divide evenly between 12 paper-lined muffin cups.
Bake for 20 to 22 minutes or until a toothpick comes out clean when inserted into the centre of a cupcake and the top springs back when lightly pressed. Transfer to a wire rack to cool completely.
Beat the butter with the cream cheese until light and fluffy. Add the icing sugar; beat on low just until combined. Increase the speed and beat for 3 minutes or until creamy. Beat in marshmallow fluff just until combined.
Spoon the frosting over the cupcakes so it pools and spills in different areas. Decorate each cupcake with a peanut buttercup to resemble a top hat, melted chocolate to resemble eyes and an orange sprinkle to be the carrot nose.
Store in the refrigerator for at least 20 minutes or until frosting is set.