---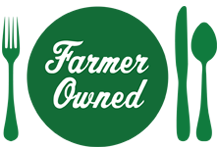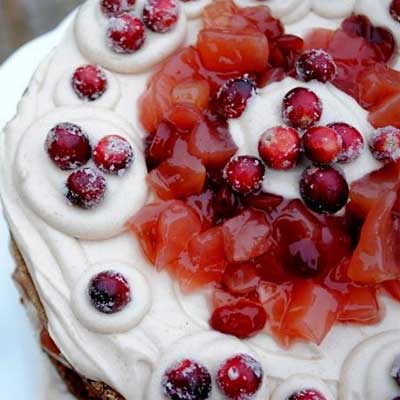 Prep Time


Cook Time
20 min

Ready In


Servings

Ingredients
2 1/2 cups Flour
2 teaspoons Baking powder
2 teaspoons ground ginger
1 teaspoon Baking soda
1 teaspoon Cinnamon
1/2 cup Butter, softened
1/2 cup Packed brown sugar
1 cup Molasses
2 Eggs
1 cup Boiling water
CINNAMON BUTTERCREAM
1 cup Butter, softened
3 3/4 cups Powdered sugar
4 Tablespoons Milk
2 teaspoons Vanilla extract
1 teaspoon Cinnamon
1 21-ounce can Lucky Leaf Premium Apple Cranberry Pie Filling
Directions
CAKE
Preheat oven to 350F.
Cream butter and sugar, add eggs and molasses. Beat well.
Sift together the flour, cinnamon, baking soda, baking powder and ginger. Add to creamed butter alternately with the boiling water.
Pour into 2- 9 inch baking pans, greased and floured, and bake for 20 minutes at 350 degrees.
Remove from oven and Let cool completely.

CINNAMON BUTTERCREAM
Cream the butter.
Add powdered sugar, vanilla and cinnamon.
Add milk gradually while beating until you come to your preferred spreading consistency.

TO ASSEMBLE CAKE
Place one layer of cake onto your serving platter.
Spread 1/2 of the buttercream over the top.
Drain 1 can of Lucky Leaf Apple Cranberry Pie Filling and spread 1/2 the can over the frosting.
Top with the other cake layer and spread with remaining buttercream.
Top with remaining pie filling and sugar frosted cranberries, if desired. Keep refrigerated.
More Lucky Leaf Recipes