---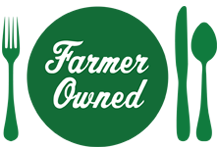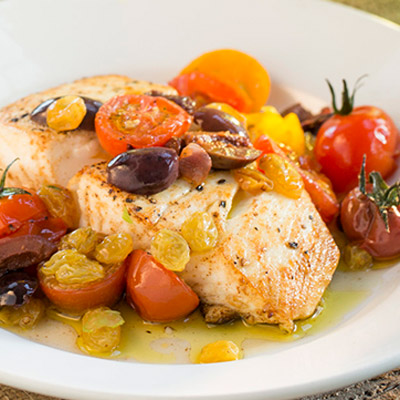 Prep Time
15 min

Cook Time


Ready In
40 min

Servings
4
Ingredients
1 pint of cherry tomatoes (whole or half)
1/4 cup of Kalamata olives (pitted)
1/2 cup of Sun-Maid Golden Raisins
1/4 cup of olive oil
1 lemon (juice and zest)
1 Tbsp. sherry vinegar
4 center-cut halibut fillets
Salt and pepper (to taste)
Directions
Preheat oven to 400F.
Sear the fish on a hot pan until both sides are golden.
Toss the tomatoes, olives, raisins, olive oil, sherry vinegar, lemon juice and zest together.
Roast the mixture in the oven until the tomatoes burst (20-25 minutes).
Pour the mixture over the fish, add salt and pepper to taste, and serve.