---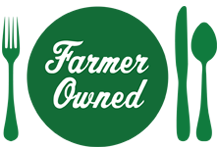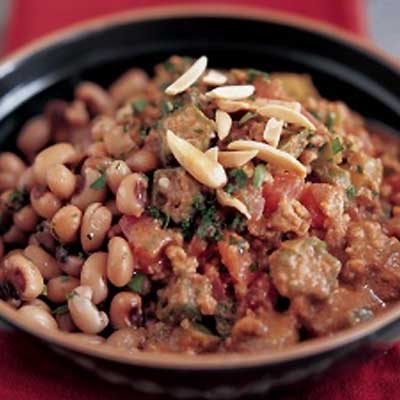 Prep Time


Cook Time


Ready In


Servings
4
Ingredients
1 teaspoon ground red pepper
1/2 teaspoon ground black pepper
1 (12-ounce) package soy protein sausage or hamburger-style crumbles, or chicken-style tenders
2 tablespoons almond oil or corn oil
1/3 cup almond butter
1/2 cup chopped, Blue Diamond Natural Almonds, roasted*
1/2 cup sliced fresh okra
1/2 cup chopped green bell peppers
1/2 cup chopped, seeded tomato
1/2 cup chopped white onion
1/4 cup chopped celery
1 tablespoon minced garlic
2 cups low-sodium vegetable stock
Black-eyed peas (or white beans)
Salt, pepper and hot sauce to taste
Directions
Combine ground red pepper and black pepper in a pie pan. Toss soy crumbles or tenders in this mixture to coat.
Heat oil in a large, heavy-bottomed pot or Dutch oven. Fry crumbles or tenders on medium heat to warm throughout; remove and set aside.
Whisk almond butter into remaining oil. Add almonds, okra, peppers, tomato, onion, celery and garlic; stir. Cover and cook, stirring occasionally, until onion is translucent and other vegetables are soft.
Return crumbles or tenders to pot. Stir in vegetable stock. Bring to a boil, then reduce heat and simmer uncovered for 10 to 15 minutes. Season with salt, pepper and hot sauce to taste.
Serve over hot black-eyed peas or white beans.
ROASTED ALMONDS
Spread in an ungreased baking pan. Place in 350ºF oven and bake 5 to 6 minutes or until golden brown and fragrant; stir once or twice to assure even browning. Note that almonds will continue to roast slightly after removing from oven.