---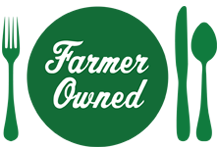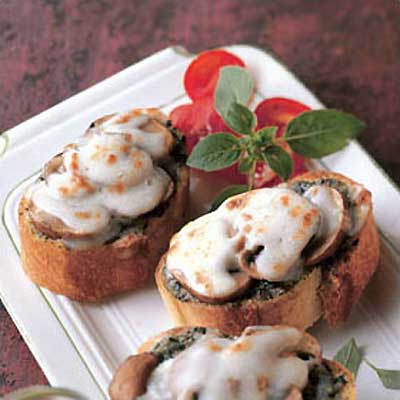 Prep Time
15 min

Cook Time


Ready In
20 min

Servings
12
Ingredients
1/3 cup Land O Lakes® Butter, softened
1 (6-ounce) package baby portabella mushrooms, sliced 1/4-inch
1 teaspoon garlic powder
12 (3/4-inch thick) slices French bread
1/2 cup purchased refrigerated pesto
3 ounces (3/4 cup) shredded mozzarella cheese
Directions
Heat broiler.
Melt 2 tablespoons butter in skillet until sizzling; add mushrooms and garlic powder. Cook over medium-high heat, stirring occasionally, 5 minutes or until tender. Remove from heat. Set aside.
Spread 1 side of each bread slice with remaining butter. Place, buttered-side up, onto ungreased baking sheet.
Broil 4 to 6 inches from heat 30 seconds or until lightly toasted. Remove from broiler.
Turn bread slices over. Spread untoasted sides evenly with pesto, spreading to completely cover bread slices. Top evenly with mushrooms and cheese.
Continue broiling 2-3 minutes or until cheese is melted. Serve immediately.
More Land O' Lakes Recipes