---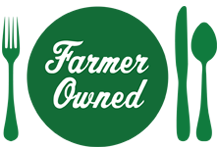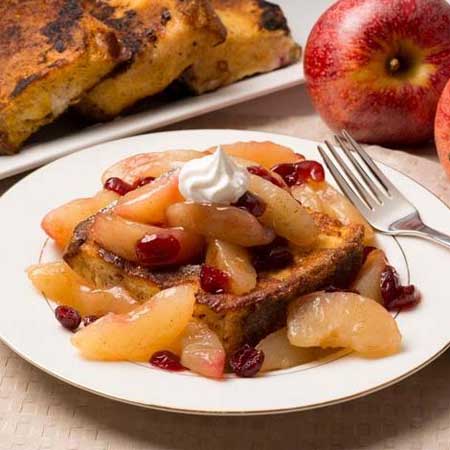 Prep Time


Cook Time
25 min

Ready In


Servings
6
Ingredients
1 21-ounce can MUSSELMAN'S® Apple Pie Filling
1/4 cup golden raisins or dried cranberries
2 teaspoons lemon juice
1 1/2 teaspoons vanilla
3/4 teaspoon ground cinnamon
1/4 teaspoon salt
3 eggs
1/2 cup milk
1/4 cup sugar
6 1-inch thick slices of brioche or challah
1/4 cup butter
Directions
Preheat oven to 350°F.
In a medium bowl, combine pie filling, raisins, lemon juice, 1 teaspoon of the vanilla, 1/2 teaspoon of the cinnamon and the salt.
Spread mixture evenly in the bottom of a 3-quart rectangular baking dish.
In a shallow dish whisk together eggs, milk, sugar, remaining 1/2 teaspoon of vanilla and remaining 1/4 teaspoon of cinnamon.
Dip bread slices in egg mixture, turning to coat both sides.
In a very large skillet, melt butter over medium heat.
Add bread slices, half at a time, to hot skillet.
Cook for 3 to 5 minutes or until bread is lightly browned, turning once to brown both sides.
Arrange bread slices in a single layer atop apple mixture in dish.
Bake, uncovered, for 20 to 25 minutes or until heated through.
Cool slightly.
Serve bread slices on serving plates and top with apple mixture.
---
Reviews
More Musselman's Recipes