---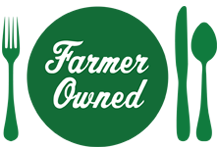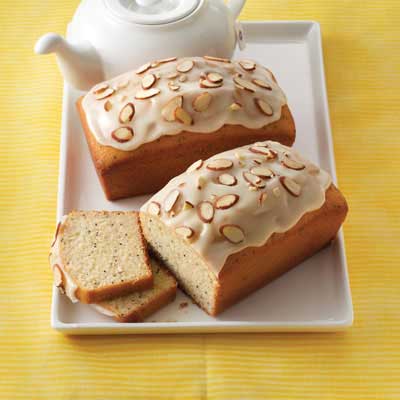 Prep Time
30 min

Cook Time


Ready In
1 hr 35 min

Servings
40
Ingredients
BREAD
2 cups sugar
1 cup Land O Lakes® Butter, softened
3 Land O Lakes® Eggs
4 teaspoons poppy seed
2 teaspoons almond extract
1 teaspoon vanilla
3 cups all-purpose flour
1 1/2 teaspoons baking powder
1 teaspoon salt
1 1/2 cups milk
GLAZE
1 cup powdered sugar
1/2 teaspoon almond extract
1 to 2 tablespoons orange juice or milk
Sliced almonds, if desired
Directions
Heat oven to 350°F. Grease and flour 5 mini (5 3/4x3-inch) loaf pans. Set aside.
Combine sugar and butter in bowl; beat at medium speed until well mixed. Add 1 egg at a time, beating well after each addition. Beat in poppy seed, 2 teaspoons almond extract and vanilla.
Combine flour, baking powder and salt in bowl. Add flour mixture and milk, alternately, to butter mixture, beating after each addition until just combined.
Divide batter evenly among prepared pans. Bake 35-45 minutes or until toothpick inserted into center comes out clean. Place pans onto cooling rack; cool 5 minutes. Remove bread from pans; cool completely.
GLAZE
Combine powdered sugar, 1/2 teaspoon almond extract and enough orange juice for desired glazing consistency in bowl until well mixed. Spoon glaze over loaves; top with sliced almonds, if desired.
More Land O' Lakes Recipes