---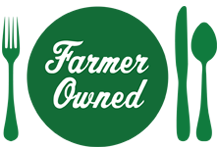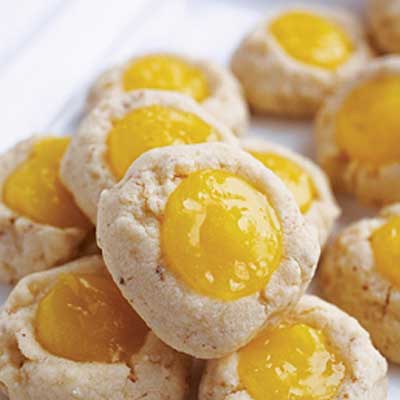 Prep Time
20 min

Cook Time
20 min

Ready In
1 hr 40 min

Servings
65
INGREDIENTS
THUMBPRINT COOKIES
1-1/2 cups (3 sticks) unsalted Darigold butter, softened
3/4 cup powdered sugar
1 teaspoon vanilla extract
2 cups all-purpose flour
1 cup cornstarch
1/2 teaspoon salt
1 cup walnuts, toasted and finely ground
LEMON CURD
3 eggs
1 cup sugar
1/3 cup fresh lemon juice
1/4 cup Darigold butter, melted
1 tablespoon grated lemon peel
Directions
Using an electric mixer, beat butter and powdered sugar in a large bowl until light and creamy; add vanilla and beat to blend. Place flour, cornstarch and salt in small mixing bowl and mix with wire whisk; stir in walnuts. Add flour/nut mixture to butter mixture and mix just until blended. Refrigerate dough at least 1 hour.
Preheat oven to 325°F. Prepare baking sheets by lightly greasing with butter, or spray with non-stick vegetable spray. Drop cookie dough in rounded teaspoons one inch apart onto prepared pans. Press down center of each ball with thumb. Bake until light golden brown, 18 to 20 minutes. Cool completely. To serve, fill indentation with Lemon Curd.
LEMON CURD:
In the top of a double boiler, beat eggs and sugar. Stir in lemon juice, butter and lemon peel. Cook over simmering water for 15 minutes or until thickened. Immediately cover the lemon curd with plastic wrap to prevent a skin from forming and refrigerate. The lemon curd will continue to thicken as it cools. It will keep in the refrigerator for about a week. Makes about 1 cup.
More Darigold Recipes