---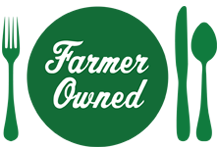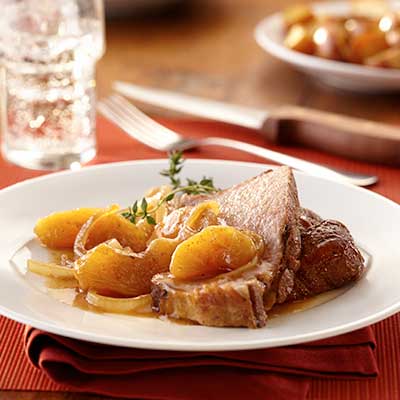 Prep Time
15 min

Cook Time


Ready In
4 hrs 45 min

Servings
6
Ingredients
1 (3-pound) pork shoulder butt roast
1 1/2 teaspoons kosher salt
1 teaspoon pepper
1/4 cup Land O Lakes® Butter
4 medium (6 cups) tart apples, peeled, cored, cut into large wedges
1 large (2 cups) white onion, sliced
2 tablespoons firmly packed brown sugar
1 tablespoon pureed chipotle in adobo sauce
Directions
Pat pork roast dry using paper towels; sprinkle with salt and pepper.
Melt butter in skillet over medium-high heat until sizzling. Add pork; cook 6-8 minutes or until browned on all sides. Remove from heat.
Combine apples, onions, brown sugar and chipotle in bowl; mix well.
Place apple mixture into bottom of 5-quart slow cooker; top with pork, fat-side up, and drippings from pan. Cover; cook on High heat setting 4-6 hours, or Low heat setting 8-9 hours or until pork is fork tender.
More Land O' Lakes Recipes