---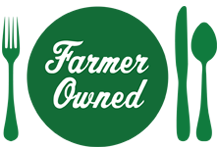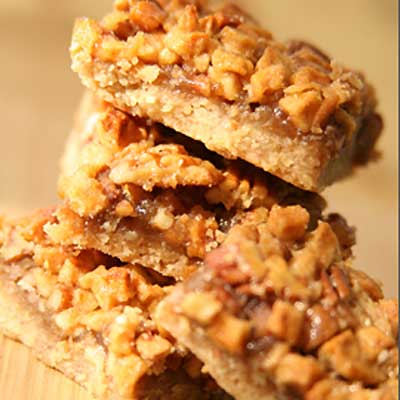 Prep Time
15 min

Cook Time
45 min

Ready In
1 hr 15 min

Servings
9 to 12
Ingredients
CRUST
3 tablespoons Tree Top or Seneca Apple Sauce
1 cup all purpose flour
1/4 teaspoon baking powder
1 teaspoon salt
1/3 cup brown sugar
1/4 cup pecans
3 tablespoons unsalted butter, cold, in small cubes
FILLING
1 cup dried fruit bits
1/4 cup Tree Top or Seneca Apple Sauce
1/4 teaspoon Tree Top Frozen Concentrate Apple Juice, thawed
2 tablespoons unsalted butter, melted
1/2 cup brown sugar
1/4 cup corn syrup
2 teaspoons vanilla
1 tablespoon brandy
1/4 teaspoon salt
1 egg
1 cup pecans
Directions
Preheat oven to 350 F. Line a 9" square pan with foil and spray with non-stick cooking spray.
CRUST
Combine dry ingredients in food processor bowl and pulse until it resembles coarse corn meal. Add butter and apple sauce and pulse until thoroughly combined. Press into the bottom of prepared pan.
Bake 20 minutes or until the crust begins to brown. Remove from oven and cool completely.
FILLING
Whisk together apple sauce, butter, sugar, corn syrup, vanilla, brandy, salt, egg and apple juice concentrate.
Sprinkle the crust evenly with the pecans and dried fruit bits.
Pour the filling over the nuts and fruit and bake at 350°F for 22-25 minutes or until the top is brown and cracks start to form. Cool before cutting into bars.