---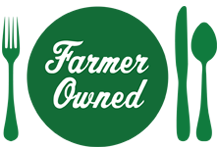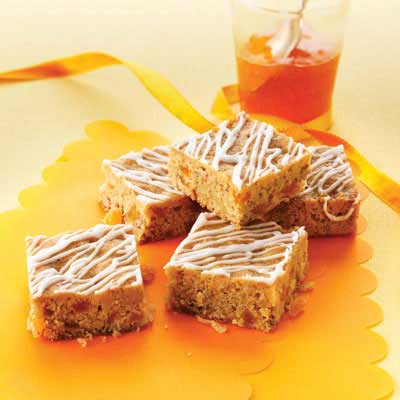 Prep Time
25 min

Cook Time


Ready In
1 hr 20 min

Servings
25
Ingredients
BARS
3/4 cup finely chopped dried apricots
2 tablespoons apricot preserves
3/4 cup all-purpose flour
1/2 teaspoon ground cinnamon
1/4 teaspoon baking powder
1/4 teaspoon salt
1/4 teaspoon ground nutmeg
1/2 cup Land O Lakes® Butter, melted
3/4 cup firmly packed brown sugar
2 Land O Lakes® Eggs
2 teaspoons vanilla
1/3 cup shredded coconut
2/3 cup chopped walnuts
GLAZE
1/2 cup powdered sugar
2 to 3 teaspoons milk
Directions
Heat oven to 350°F. Spray 9-inch square baking pan with no-stick cooking spray; set aside.
Combine chopped apricots and preserves in bowl; set aside.
Combine flour, cinnamon, baking powder, salt and nutmeg in another bowl; stir until well mixed. Set aside.
Combine melted butter and brown sugar in bowl until well mixed. Add eggs and vanilla; beat with whisk until well mixed. Add flour mixture; continue beating with whisk until batter forms. Stir in coconut, walnuts and apricot mixture.
Spread mixture into prepared pan, smoothing top. Bake 24-29 minutes or until top is golden brown and just set. Cool completely.
Combine powdered sugar and enough milk for desired glazing consistency in bowl. Drizzle over cooled bars.