---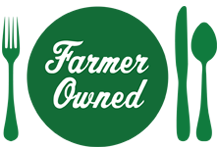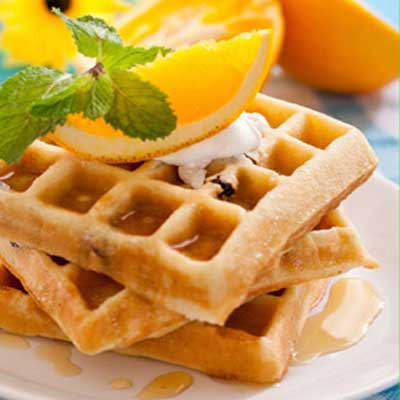 Prep Time


Cook Time
5 min

Ready In


Servings

Ingredients
FRESH TROPICAL FRUIT SALSA
1 ripe mango, peeled and sliced
1 carambola (star fruit), sliced
5 fresh lychees, peeled and quartered
1 ripe papaya, peeled, seeded, and sliced
2 tbsp. Florida's Natural® Premium Orange Juice
1/2 cup vanilla yogurt (optional)
ORANGE WAFFLES
1 1/2 cups all-purpose flour
2 tsp. baking powder
1/8 tsp. salt
1/2 tsp. cinnamon
1/2 cup Florida's Natural® Premium Orange Juice
3/4 cup milk
1 egg, beaten
1 tbsp. canola or vegetable oil
Cooking spray
Directions
FRESH TROPICAL FRUIT SALSA
Mix together all salsa ingredients and chill until needed.
WAFFLE
Coat a waffle iron with cooking spray and begin preheating.
In a large mixing bowl, combine dry waffle ingredients and mix together.
Add Florida's Natural® Premium Orange Juice, milk, egg, and oil and stir all ingredients gently until mixture is moist. Pour enough batter onto the waffle iron to cover and close lid. Cook about 5 minutes, until waffle is fully done.
Top waffle with Fresh Tropical Fruit Salsa and serve immediately.
More Florida's Natural Recipes