---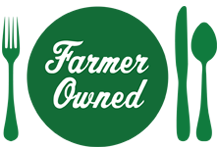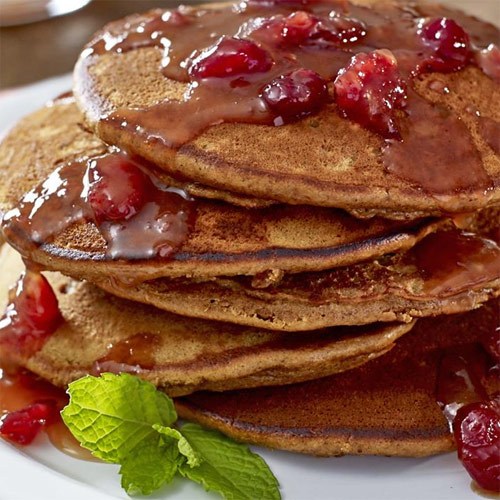 Prep Time
10 min

Cook Time
8 min

Ready In


Servings
3
Ingredients
1 cup corn syrup
1/4 cup thawed orange juice concentrate
1/4 cup Ocean Spray® Whole Berry Cranberry Sauce
1 cup flour
2 1/2 teaspoons cinnamon
1 1/2 teaspoons ginger
1 teaspoon baking powder
1/2 teaspoon baking soda
1/2 cup milk
1/2 cup molasses
1 egg
2 tablespoons oil
Directions
SYRUP
Combine corn syrup, concentrate and cranberry sauce in a medium saucepan; bring to a boil. Reduce heat and simmer for 3 minutes without stirring. Watch carefully to prevent syrup from foaming over. Remove from heat. Chill to thicken. Serve at room temperature or warm.
PANCAKES
Combine dry ingredients in a medium mixing bowl. Combine liquid ingredients in a separate bowl.
Add bowl of liquid ingredients to bowl of dry ingredients, mixing just until the dry ingredients are moist.
Spoon about 1/4 cup batter for each pancake onto a lightly greased skillet. Cook until lightly browned on both sides.Turn pancake when surface bubbles and underside is lightly browned.
More Ocean Spray Recipes