---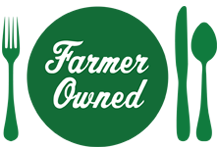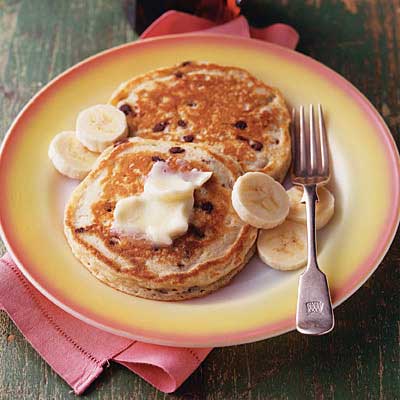 Prep Time
15 min

Cook Time


Ready In
20 min

Servings
12
Ingredients
1 cup all-purpose flour
2 tablespoons sugar
1 teaspoon baking powder
1/2 teaspoon baking soda
1/4 teaspoon salt
1 cup buttermilk*
1 medium (1/2 cup) firm ripe banana, mashed
1 Land O Lakes® Egg
2 tablespoons Land O Lakes® Butter with Canola Oil, melted
1/4 cup mini real semi-sweet chocolate chips

Land O Lakes® Butter with Canola Oil
Pancake syrup, warmed
Directions
Heat lightly greased griddle or skillet to 350ºF or until drops of water sizzle.
Stir together flour, sugar, baking powder, baking soda and salt in bowl.
Add buttermilk, banana, egg and melted Land O Lakes® Butter with Canola Oil; beat with whisk just until smooth (batter will be thick).
Stir in chocolate chips.
Spoon 1/4 cup batter, for each pancake, onto hot griddle; spread to form 4-inch circle. (If batter is too thick, stir in 1 to 2 tablespoons buttermilk.)
Cook pancakes 2-3 minutes or until bubbles form on top. Turn pancakes; continue cooking 2-3 minutes or until browned. Keep warm. Repeat with remaining batter.
Serve warm pancakes with Butter with Canola Oil and syrup.
*Substitute 1 tablespoon vinegar and enough milk to equal 1 cup. Let stand 5 minutes.
More Land O' Lakes Recipes