---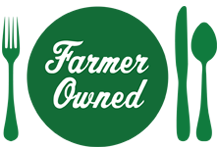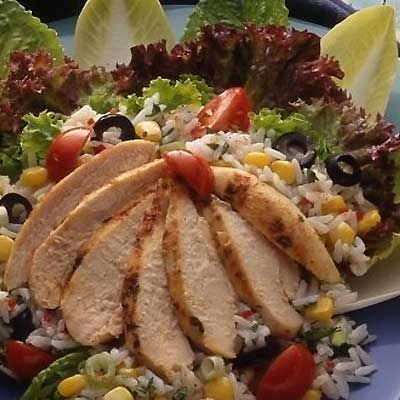 Prep Time
25 min

Cook Time
18 min

Ready In
3 hrs 45 min

Servings
4
Ingredients
DRESSING
1/3 cup lime juice
1/3 cup vegetable oil
1/4 cup chopped green onions
1 Tbsp. chopped fresh cilantro
2 garlic cloves, minced
1/2 tsp. cumin
1/4 to 1/2 tsp. cayenne pepper
1/4 tsp. salt

SALAD
1 lb. boneless skinless chicken breasts
3 cups cooked Riceland Extra Long Grain Rice
1 can (8 oz.) whole kernel corn, drained
1 can (2.25 oz.) sliced ripe olives, drained
1 cup quartered cherry tomatoes
4 cups torn salad greens or shredded lettuce

Directions
In small bowl, combine all dressing ingredients; mix well.
In medium bowl, combine half of dressing and chicken, turning to coat. Cover; refrigerate 2-3 hours, turning occasionally. Refrigerate remaining dressing.
In medium bowl, combine rice, corn, olives and tomatoes; pour remaining dressing over rice mixture. Toss to coat.
Remove chicken from dressing-marinade. Broil 4-6 inches from heat for 13-18 minutes or until chicken is tender and juices run clear.
To serve, cut chicken into strips. Place 1 cup greens on each of 4 plates. Top with rice mixture and chicken.