---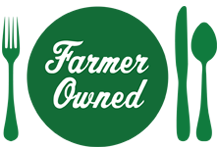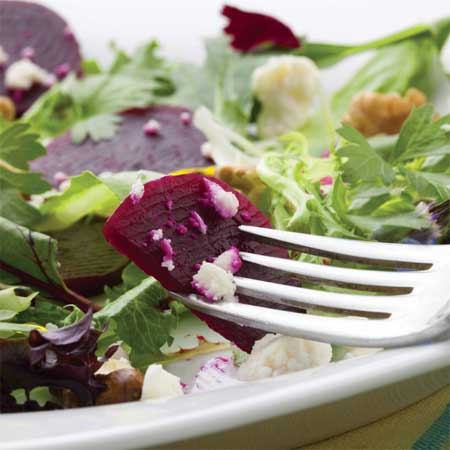 Prep Time
20 min

Cook Time
40 min

Ready In
2 hrs

Servings

Ingredients
DRESSING
1/2 cup Sue Bee® Honey
3 tablespoons vegetable oil
3 tablespoons apple cider vinegar
3 teaspoons fresh garlic, minced
1/3 teaspoon oregano
1/3 teaspoon thyme
SALAD
2 pounds medium-size beets
1 cup apple juice
1 cucumber, thinly sliced
6 ounces goat cheese, crumbled into small pieces
1/2 pound lettuce greens

Directions
DRESSING
In a medium bowl, whisk together dressing ingredients, then set aside while you prepare salad.
SALAD
Place beets in a medium-size pot and cover with cold water and apple juice.
Bring the water to a boil and then reduce to a simmer. Cook the beets until they are tender, 35-40 minutes. Remove from heat and drain thoroughly in a colander. Peel and cut the beets into wedges.
Add the cooked drained beets to the dressing, toss to coat and refrigerate for 1 hour.
Add cucumber slices and goat cheese to the lettuce mix. Add the beet mixture. Lightly toss to coat and incorporate all ingredients.
More Sue Bee Honey Recipes