---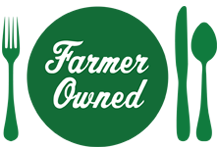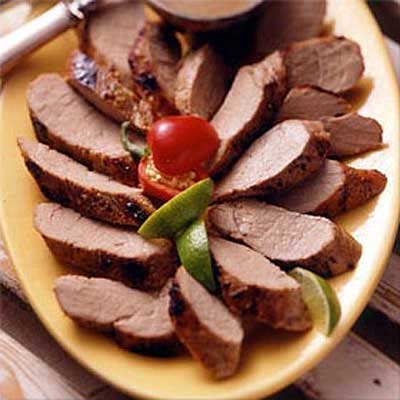 Prep Time
10 min

Cook Time


Ready In
8 hrs 55 min

Servings
6
Ingredients
1/3 cup lime juice
1/4 cup Land O Lakes® Butter, melted
2 tablespoons honey
1 tablespoon country-style Dijon mustard
1 teaspoon coarsely ground pepper
1 teaspoon freshly grated lime zest
1/2 teaspoon salt
1/2 teaspoon ground cumin
1/8 teaspoon ground red pepper
1 teaspoon finely chopped fresh garlic
2 (3/4-pound) pork tenderloins

Directions
Combine all ingredients except tenderloins in medium bowl. Place tenderloins in resealable plastic food bag. Pour in marinade; seal tightly. Place bag in 13x9-inch pan; refrigerate 8 hours or overnight.
Heat oven to 425°F. Remove tenderloins from marinade; reserve marinade. Place tenderloins into greased 13x9-inch baking dish. Bake for 35 to 45 minutes or until meat thermometer reaches 160°F. Let stand 10 minutes.
Meanwhile, cook remaining marinade in 1-quart saucepan over medium heat until mixture comes to a full boil (2 to 3 minutes).
To serve, slice tenderloins on the diagonal. Serve with heated marinade.
More Land O' Lakes Recipes