---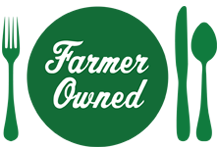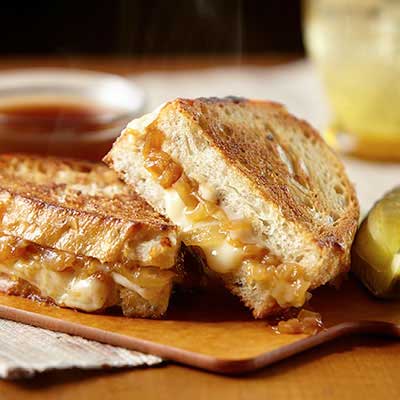 Prep Time
20 min

Cook Time


Ready In
1 hr 30 min

Servings
4
Ingredients
CARAMELIZED ONIONS
4 large (10 cups) sweet onions, sliced 1/4-inch thick
1/4 cup Land O Lakes® Unsalted Butter
2 teaspoons salt
1 cup white wine*
AU JUS DIPPING SAUCE
3 cups low-sodium beef broth
2 cups water
1 cup apple cider vinegar
1 bay leaf
1/2 teaspoon ground thyme
1/2 teaspoon dried parsley flakes
SANDWICH
8 slices thick-cut rosemary boule bread
8 (3/4-ounce) slices Land O Lakes® Deli 4 Cheese Italian Blend
1/4 cup Land O Lakes® Unsalted Butter, softened

Directions
Melt 1/4 cup butter in large skillet over medium-low heat until sizzling. Add onions and salt; cook, without stirring, 15 minutes. Continue cooking, stirring occasionally, 1 hour or until onions are dark golden brown.
Increase heat to high. Add wine; cook until liquid has evaporated. Remove from heat; set aside.
Combine all dipping sauce ingredients in saucepan. Bring to a boil; cook 35 minutes or until half of liquid has evaporated. Reduce heat to low; keep warm.
Heat nonstick griddle to 350°F.
Spread 1 side of each bread slice with 1/2 tablespoon butter. Layer 4 slices bread, buttered-side down, with 1 slice cheese, 1/4 onion mixture and 1 slice cheese. Top with remaining bread slices, buttered-side up.
Place sandwiches into skillet. Cook, turning once, 15-20 minutes or until golden brown on both sides. Serve with au jus.
*Substitute 2 tablespoons apple cider vinegar
More Land O' Lakes Recipes