---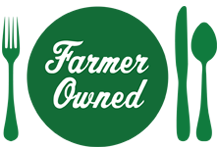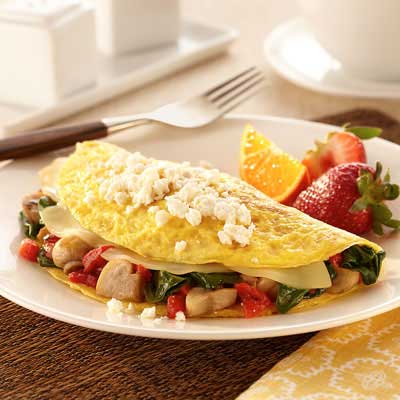 Prep Time
15 min

Cook Time


Ready In
20 min

Servings
1
Ingredients
2 Land O Lakes® All-Natural Eggs
2 tablespoons water or milk
Salt, if desired
Pepper, if desired
2 tablespoons Land O Lakes® Butter
1 cup chopped fresh mushrooms
1 teaspoon finely chopped fresh garlic, if desired
1 cup fresh spinach leaves
1/3 cup chopped roasted red pepper
1 (3/4-ounce) slice Land O Lakes® Provolone Cheese, quartered
2 tablespoons feta cheese crumbles
Directions
Combine eggs and water in medium bowl; beat with fork or whisk until well mixed. Season with salt and pepper, if desired. Set aside.
Melt 1 tablespoon butter in 8-inch nonstick skillet over medium-high heat until sizzling. Add mushrooms and garlic. Continuing cooking, stirring constantly, 2-3 minutes or until mushrooms are softened and golden brown. Add spinach and roasted pepper. Continue cooking 1-2 minutes or until spinach is wilted. Remove from pan; set aside. Keep warm.
Add remaining 1 tablespoon butter to same pan; pour egg mixture into hot skillet. Cook 30 seconds or until bottom is set. Lift edge of eggs with heat proof spatula to allow uncooked portions to flow underneath. Continue cooking, lifting eggs as needed, 1-2 minutes or until almost set.
Sprinkle mushroom mixture over half of omelet; top with provolone cheese. Remove from heat. Carefully fold 1 side of omelet over filling. Slide omelet onto serving plate.
Sprinkle with feta cheese.
More Land O' Lakes Recipes